antiviral

(an-tee-

vahy

-

ruh

l)

: adj.

Destroying or inhibiting the growth and reproduction of viruses.

neem

(neem)

: noun

A fast-growing broad-leaved evergreen, Azadirachta indica, native to India and Myanmar. Its extracts have been used for centuries in Asia as pesticides, toothpaste, medicines, and health tonics.

In India, the tree is variously known as "Divine Tree", "Heal All", "Nature's Drugstore", "Village Pharmacy" and "Panacea for all diseases". Products made from neem have proven medicinal properties, being antihelmintic, antifungal, antidiabetic, antibacterial, antiviral and anti-infertility.

Neem twigs are used for brushing teeth in India, Bangladesh and Pakistan. This practice is perhaps one of the earliest and most effective forms of dental care. All parts of the tree (seeds, leaves, flowers and bark) are used for preparing many different medical preparations. Neem oil is used for preparing cosmetics (soap, shampoo, balms and creams). Neem Oil is useful for skin care such as acne, and keeping skin elasticity.

tea tree

(tee tree)

: noun

A tall shrub or small tree, Leptospermum scoparium, of the myrtle family, native to New Zealand and Australia, having silky foliage when young, and bell-shaped, white flowers: often planted to prevent beach erosion.

antiseptic

(an-t

uh

-

sep

-tik)

: adj.

Capable of preventing infection by inhibiting the growth of microorganisms.
Customer Testimonials:
You are probably going to think I am nuts but I have to tell you this. I finally got the opportunity on Sunday to fully shower with your soap and have now been using it for 4 days. I heat my home with wood and winter always brings severely dry skin. Even after slathering my legs with lotion every morning and night I still find my legs itch terribly. After 4 days of using your soap, my legs are no longer itching. The ashy look I usually have on my legs in the winter is gone and I have to attribute this to your soap as that is the only change I have made.
Gayla F. Columbus OH 2010-01-20
I just got my first batch of Soap Alchemy Soaps. The Neem and Tea Tree Oil soap is wonderful. Ladies, even if you never use soap to shave, try using it to shave your legs, you will love it!
Judy S. Houston TX 2010-03-10


Our Products

Speciality Soap

Neem Seed, Tea Tree Oil - Speciality Soap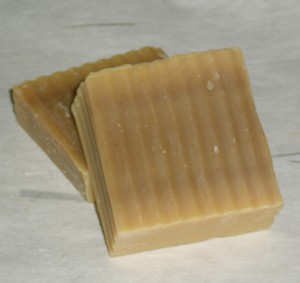 Neem Seed, Tea Tree Oil - Speciality Soap
Neem oil is a wonderful oil from Africa. The Neem tree, a tropical evergreen, leaves, bark and oil contain compounds with proven antiseptic, antiviral, antipyretic, anti-inflammatory, anti-ulcer and antifungal properties and has been used for centuries. Tea Tree, or Melaleuca Tree, produces a wonder oil known for its healing qualities. It is believed to have Anti fungal Antiseptic, Anti microbial and other properties. These two great oils, along with Extra Virgin Olive, Hemp Seed, Grape Seed, Cocoa Butter, Palm Kernel and Coconut oils produces a wonderful bar. Its great all over your body but even more so after gardening. The scent of the bar is strong while washing but vanishes by the time you have dried off. The scent is from the Neem Seed Oil and Tea Tree Essential Oil, giving this bar what many people refer to as a medicinal scent. This is a popular bar, with many reordered.
* One Quarter Moisturizing lotion
* Natural Glycerin
* Part Certified Organic Ingredient
* Vegan Product
* Green, Renewable Ingredients and Manufacturing
* Made in Pennsylvania, American Made
* No Petroleum based ingredients
Ingredients: Distilled Water, Organic Extra Virgin Olive Oil, Palm Kernel Oil, Sodium Hydroxide, Neem Seed Oil, Soybean Oil, Cherry Kernel Oil, Cocoa Seed Butter, Castor Oil, Safflower Oil, Evening Primrose Oil, Tea Tree Leaf Oil, Mowrah Butter, Jojoba Seed Oil, Rosemary Oil Extract (ROE), Sodium Lactate
| | | | | | |
| --- | --- | --- | --- | --- | --- |
| Bath Bar | 1 bar 7.00 oz | | | $10.95 | |
| Facial/Hand Bar | 1 bar 3.25 oz | | | $ 5.95 | |
People who bought Speciality Soap - Neem Seed, Tea Tree Oil Also Purchased: